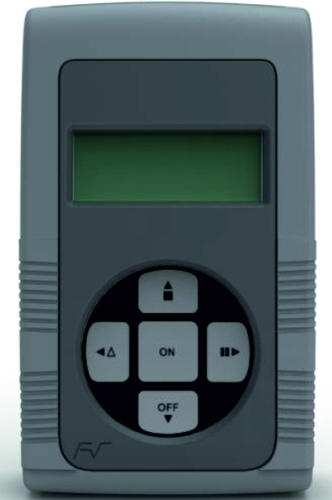 Human Vibration & Acoustic Analyzer 8440
Product Description
Human Vibration & Acoustic Analyzer 8440
Model F&V 8440 is a portable, digital, sound and vibration analyser with massive memory for data recording.
Vibration measurement meet the ISO 8041 instrumentation standard for the whole-body and hand-arm human vibration, while the acoustic measurements comply with IEC 61672 Type 1 Integrating Sound Level Meter and IEC 61260 Class 0 1/3 Octave Analysis standards.
All four channels measure either sound and vibration, thanks to the 24-Bit 192KHz capable A/D convertors, dynamic up to 110 dB is achieved over the whole frequency range [0.1Hz-22KHz].
The low-power processor ensures analysis like 1/3rd octave on all channels in real time for the full range from 0.6Hz to 22Khz, while measuring and storing RMS parameters like Laeq, LA, Peak, VDV, MTVV, Velocity [mm/s], Acceleration [mm/s2].
F&V 8440 advanced system manages the removable Li-Ion battery pack, by recharging or bypassing the internal system when the external supply is plugged in (allowing 24-hr measurement); typical autonomy with internal battery is about 6 to 8 hours. Furthermore, a standard AAA battery pack is available as optional.
Technical Specifications

4 input channel – one BNC connector (1 channel) and one LEMO connector (3 channels) – with power supply for ICP accelerometers and microphones

Optional : four SMB connectors available

Dynamic Range (DAT mode)

Up to 110dB, 24 bit ADC converters, input sensitivity 1.5/15Vpp, two measurement ranges (selectable for each channel)

Frequency Range

0.1 Hz – 22KHz, sampling frequency : 48KHz

User interface

Five pushbuttons keyboard, LCD 20x4 alphanumeric, 1 LED indicating battery recharge

Mass Memory

Removable Micro Secure Digital HC (4Gbyte)

Interfaces

Bluetooth 2.0 (profiles : SSP)

Power Supply

Built-in single cell Lithium-Ion removable battery pack 2600mAH. Optional : removable standard AAA battery pack. External power / charge battery adapter : 9-30VDC (500mA max.)

Temperature Range (operation)

-100 to 500C
Trade Information
500-1000 Per Month

30 Days