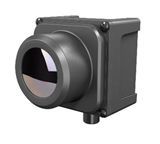 Driver's Assistance Camera
Price And Quantity
Product Specifications
Product Description
Driver's Assistance Camera
Intelligent ADAS infrared night vision system for vehicle navigation, sees through the total darkness, thick smoke, dense fog, heavy rain and snow, reveals unexpected obstacles, highlights sudden events.
Improves visibility of road signs, navigates on unknown roads and overcomes blindness caused by oncoming headlights, thus dramatically lowers the risks of driving and enhances the safety of lives, properties and profits.
Featured razor-sharp live imaging, extremely wide viewing range, incredible durability in diverse harsh environments, instant installation on any vehicles and high affordability for any limited budgets, it is absolutely the perfect choice of driving assistant vision systems.
Detector

Detector

384 x 288, 25µm

Spectral Range

8 ̴ 14 µm

Optics

Focus / F#

14.8mm / 0.96

Filed of View

360 x 270

Image Presentation

Image Frequency

50 Hz PAL / 60Hz NTSC

Output Resolution

768 x 576/720 x 480

Start-up time

< 6s

Calibration algorithm

Auto shutter calibration (shutter-less algorithm optional)

Image processing algorithm

Auto brightness & contrast / image enhancement

Intelligent alarm algorithm

People recognition (audio & mark alarm)

Electric Interface

Power Input

DC 7 ̴ 36V

Communication Port

RS232 (Baud rate 9600) / CAN bus (optional)

Video output

CVBS single – ended / difference

Audio Port

Standard audio port

Power Supply

Regulated voltage

DC7 – 36 V

Regulated current

0.24 +0.02A (@12V), 0.6 + 0.1A (@12V, when heating up the front window)

Power consumption

<2.8W (@12V), <8W (@12V, when heating up the front window)

Environment Compatibility

Operating temperature range

-400C ̴ +700C

Storage temperature range

-450C ̴ +850C

Auto heater

If front window temperature is lower than 20C+20C, auto heater works;

If front window temperature is higher than 70C+20C, auto heater stops works;

Salt spray

6500 working hours under Humidity 81%, temperature +250C, refer to standard IEC60068-2-11Ka

Sand and dust

6 working hours under sand and dust density 10g/m3+3g/m3, airflow velocity 10m/s, refer to standard GB/T242.37-2006Lc1.

Shock

Half-sine wave, acceleration 30g, duration 11ms, 5times/direction, 3-axis/3-direction

Vibration

25-500-25Hz, sine scanning frequency 1 oct/min. Z-axis 3g. X, Y-axis 1.5g, 8h/direction

Encapsulation

IP67

Size

83mmx62mmx100.5mm

Weight

<600g
Trade Information
500-1000 Per Month

30 Days