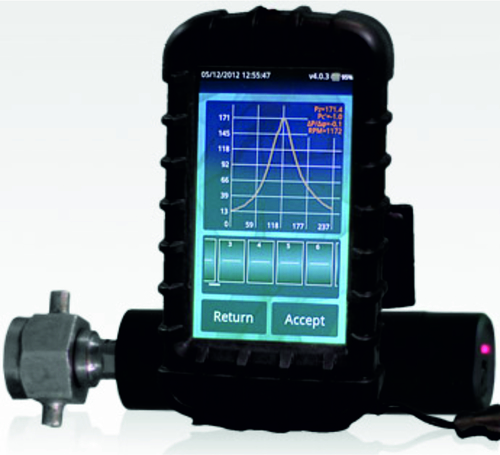 Crankshaft Deflection Measurements Device
Product Description
Crankshaft Deflection Measurements Device (WIRELESS ELECTRONIC ENGINE)
Features
· EDD offers easy, fast and accurate crankshaft deflection measurements.
· The unit supports the storing of multiple engine profiles.
· The EDD's procedure negates many time-consuming tasks of a conventional mechanical micrometer style device.
· Due to its simplicity and durability, the deflection indicator can be used frequently for deflection checks.
· This enables the user to identify potential problems before they arise and cause expensive engine repairs.
Other Features
· Quick Graph : Displays Reading
· Extensive memory : Allowing you to analyze as many cylinders as you require
· Remote controlled operation facility
· Rechargeable Batteries
· User friendly design
· Measures-2 and 4-stroke diesel engines
Technical Data
· Measuring range: 100-800 mm
· Accuracy: 0.01 mm
· Weight with sensor: 400 gr